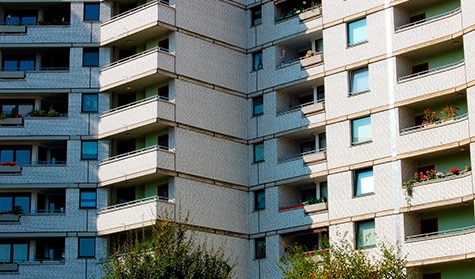 We have highly prestigious Architects and Technical Architects with demonstrable experience elaborating certificates of Technical Inspection of Buildings (TIB)
The Technical Inspection of Buildings (TIB) is the procedure by which a competent building technician, at the request of the Owner, performs an examination of the building with the purpose of ensuring that there are no faults or flaws of maintenance that affect the building and impede it from reaching the adequate conditions of safety and health.
During the Technical Inspection of Buildings (TIB), the state of the structure, foundations, facades, roof, plumbing networks and sanitation of the property is evaluated. Additionally, recommendations are made and evaluated regarding accessibility and adornment.
IMPORTANT NOTICE: These kinds of certificates are created in the market as LOW COST, and they are created mechanically without performing the essential and necessary technical labors to issue it.  Lawsuits are being filed against owners by tenants and buyers who review the certificate.
We recommend you fill out the contact form. An architect and/or engineer will personally call you to provide you with the specific information and resolve your doubts without any kind of commitment: