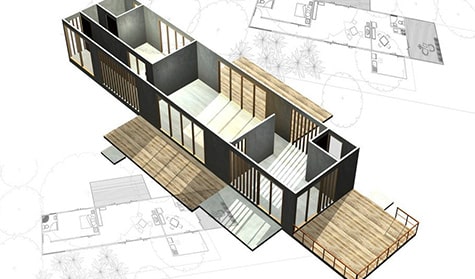 We've created a division specialized in elaborating single family housing projects, given that these types of projects require personalized treatment that manages to specify the needs of the clients.
We have highly prestigious Architects and Engineers with demonstrable experience elaborating single family homes and their subsequent Project management.
Contact our company, explain to us what you need, and we will gladly advise you.  If you wish, we will organize a meeting with our Architecture and Engineering studies to be able to specify the professional services that you require.
Quality, service and flawless customer service.
We perform:
Preliminary draft of work.
Basic Draft.
Single family Executive Draft.
Safety and health studies.
Safety coordination in the work.
Structural calculation.
Monitoring of work.
Cost control. Measurements.
Project management
We recommend you fill out the contact form. An architect and/or engineer will personally call you to provide you with the specific information and resolve your doubts without any kind of commitment: