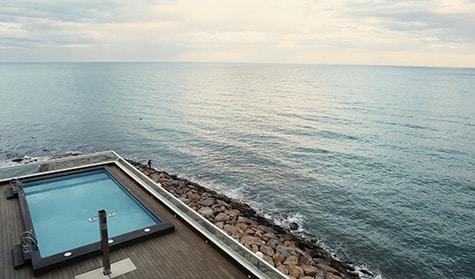 In Gestland-Grup, we create all kinds of pools. Our professionals will take care of everything during the entire process of the material execution of the construction.  
We are experts in selecting the best filtration, cleaning and chemical control systems, as well as in designing and optimizing the expenses derived from the preservation and maintenance of the pool throughout its entire service life.
Our teams have extensive experience and are in constant training on the matter of safety, new materials and application systems.
We offer:
Consulting on the design / project.
Construction of all kinds of built or pre-manufactured pools.
Selection of pump equipment.
Selection of ecological filters.
Integrated cleaning system.
Automation and optical lighting systems and LEDs.
Disinfection and safety systems (fences, covers, etc.)
HVAC systems, by solar energy, heating pump, covers, etc.
We recommend you fill out the contact form. One of our advisors will personally call you to provide you with the specific information and resolve your doubts without any kind of commitment: