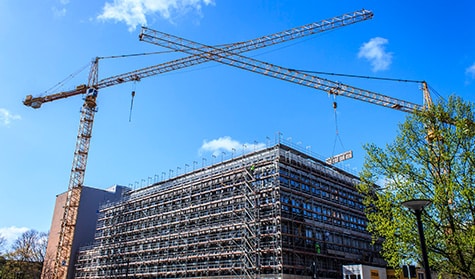 Our work teams and associated companies allow us to carry out the construction of any kind of wall, foundation and structure.
Wall types: concrete reinforced, block, stone, screen, land containment, dividing, etc.
Foundation types: gigantic, single footing, combined footing, foundation slabs, pilot, etc.
Structures of: concrete, pre-stressed, wooden, metallic, steel, manufactured, joists, etc.
Our teams of operators have extensive experience and are in constant training on the matter of safety, new materials and application systems.
We offer:
Quality and service.
Guaranteed delivery times.
Trained personnel with demonstrable experience.
Top quality materials.
Market prices.
Degree holding construction supervisors.
We recommend you fill out the contact form. One of our advisors will personally call you to provide you with the specific information and resolve your doubts without any kind of commitment: