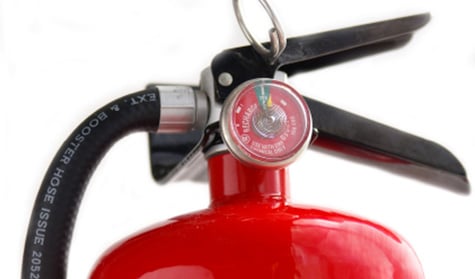 Thanks to our ample experience and knowledge of regulations, we are experts in installation and maintenance of Fire Prevention protection.
Starting from the design and study of each project, we work to the customer requirement for fire prevention. On completion of the installation we offer our clients a full maintenance package.
Among the services we offer are: installation of water supply network for fire prevention, Overpressure Pumps, Fire hose Equipment, Automatic sprinklers, Gas extinguishers, Dry Columns, Fire doors, Fire retardant coating of structures, Automatic extinguishing of cooker hoods, Fire extinguishers and the development of emergency evacuation plans.
We recommend you fill out the contact form. An architect and/or engineer will personally call you to provide you with the specific information and resolve your doubts without any kind of commitment: